Probably not the BEST fix for a broken tranny, but waste not, want not.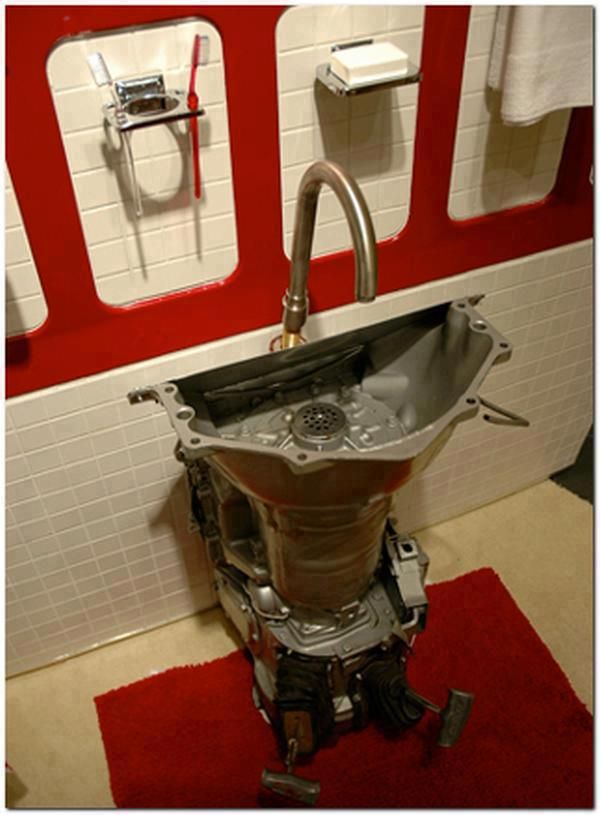 I guess that's what happened to all those early GM 700R4's. My brother started his garage about the time these "transmissions" came out. He had a pile of them.
I LOVE it!!
Maybe make it into a parts washer.
You might be a redneck if…
lol
Redneck is when it's in the bathtub. "Honey…Can you move this transmission so I can take a bath"?
Euro-redneck is a Quadrajet set up as a bidet.
One of the best uses of a small block V8 (block only) was its use as a holder of 8 bottles of vintage wine. With the crankshaft removed it sits nicely on the floor.
The housekeeper really likes cleaning it.
His and hers shifters?
His and Hurst shifters.
Google 'automotive furniture' and click on 'images'…all kinds of options…