Over the last few years, I have been using a Cigarette Lighter Splitter in my car where I can charge my cellphone/use my FMtransmitter for my phone and my GPS. Sadly it stopped working. I figure it could be the splitter, since each charger works fine on its own. So I brought a new splitter and that doesn't work either.
So I am thinking it is the fuse. Am I right on this? I have found the fuse box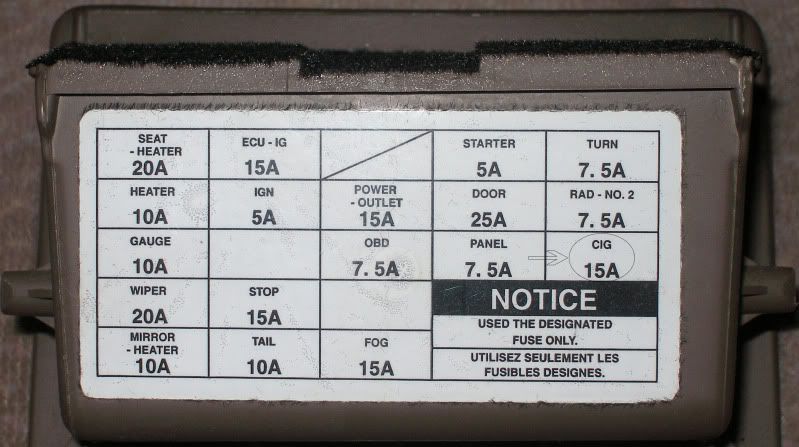 I think I have to take out the plastic exterior on the driver leg side to get to it. I can't seem to reach the fuse with my fingers. Is there an easier way to do this?
I assume it would be either the power outlet or cig. I seem to have 2 cigarette lighter port, one of them doesn't work (under the header) and the other under the panel is the one I have been using.