Just thought I'd share some pictures of an 8 year old timing belt on our Honda. I used the Sony camera so focus isn't ideal, it focuses on what it wants, not what I want. I should have used the Nikon, too late now, the belt has been changed.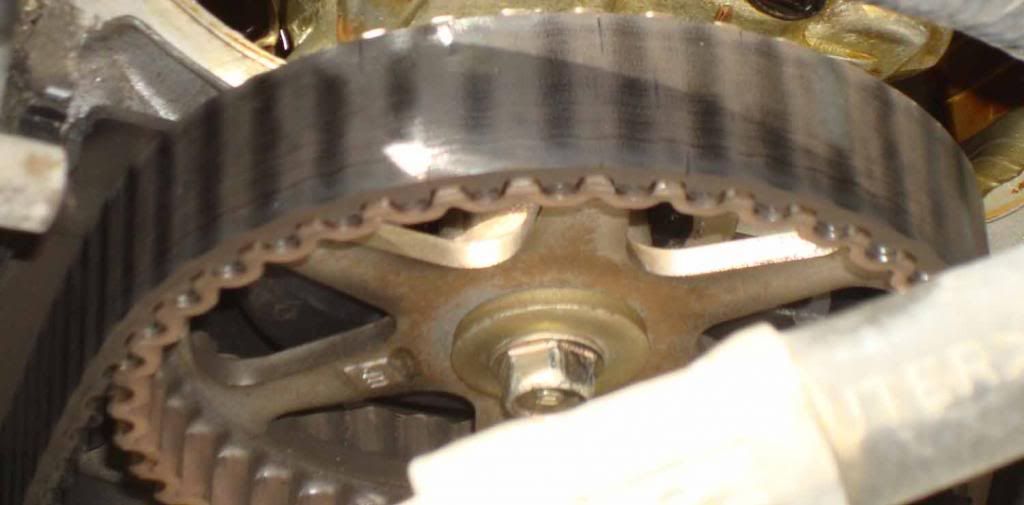 This third picture shows how loose it was.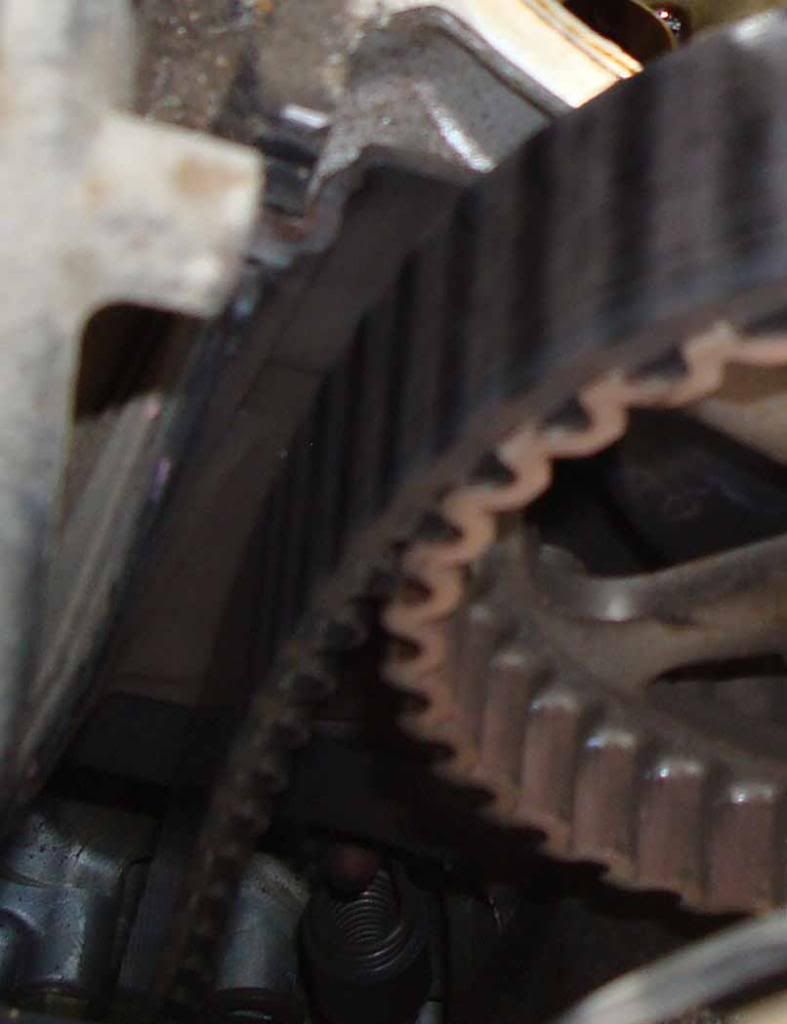 I resized the pictures to be small and saved at a low resolution so they should load fast.