I have a 2002 VW GTI, which I absolutely love. I put aftermarket wheels on, and when I did, as I do with all my cars, I put a set of McGard locks on. These are the type of locks they are: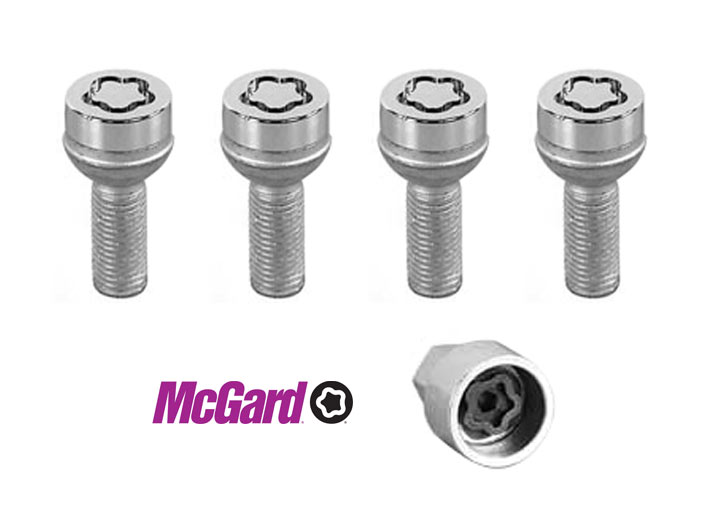 I've had them on my car for over a year, I have taken them on and off hundreds of times. Recently I went to do some maintenance on my car and when I tried to take the lock off, my key broke. I contacted McGard and got 2 new keys. We tried numerous ways to get the bolt off and it the process broke both of the new keys. We put some serious torque on the bolt and it would not budge, I can get all the other lug bolts off, just not this one. So since all the keys broke we decided to try using a socket, hammered it on over the head of the bolt, and tried to get it off that way. Well, we got part of the bolt off, apparently the key/lock part of the bolt is pressed onto the rest of the bolt and broke free, leaving the main body of the lug bolt still in place, still stuck. The next logical step in my mind was to try to drill the head of the bolt off, so at least I could get the wheel off, since you can't get to the bolt to put anything else on it or cut it off. After spending $75 on drill bits I have gotten no where. I have been using cobalt drill bits with cutting fluid/oil but they aren't making a dent in the lug bolt. I have called around and everyone has told me that they can try, but won't make any promises and that they will most likely damage the wheel. They no longer make the wheels I have on my car, I can't find a single wheel the right size, and I can't afford a new set of wheels right now. So before I hand my car over to a shop who says they are going to ruin my wheel, can anybody make any other suggestions?
Thank you for the help. If you need more info please ask.