My buddies and I bought an '86 Ford Escort and have been having fun racing it in a sub $500 car racing series called "Chumpcar". We swapped a '95 Ford Contour engine we literally found in the woods under a tarp, and put a Saab T3 turbo that we aren't sure where precisely came from on it. All makes for pretty quick little POS.
Last weekend I was driving the car when POW there was a phenomenal noise from the engine. I got the car off on the gravel, hopped out to take a look, and the starter was literally in pieces. This happened WHILE the car was driving at about 4500RPM in 5th gear!
Good thing the starter comes with the "Lifetime Warranty" - I'm taking it back to the parts store! What kind of junk are they trying to sell me anyway!
Upon removing the starter, though I notice something odd… there's a big hole in the oil pan.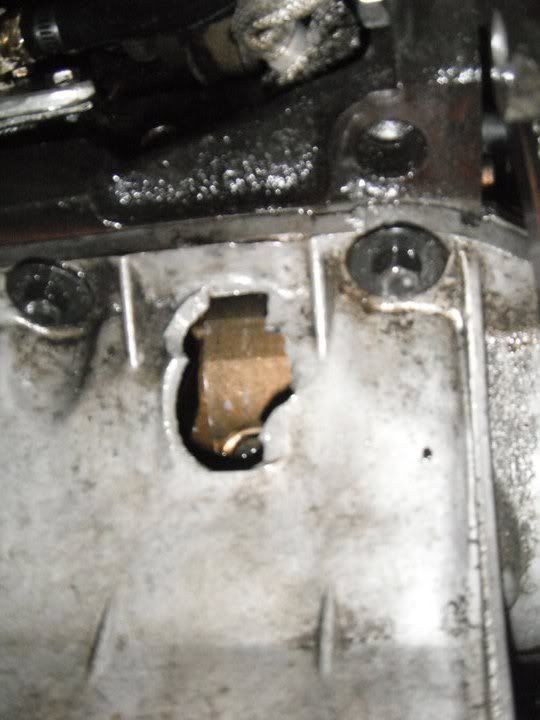 Can you believe it? The starter exploded with enough energy to blow a hole right through the oil pan. I am going to demand that the parts store replace that too, since clearly it was the starter's fault. So I drained the fluid and took off the oil pan to take that too back to the parts store. Would you believe it?!?
The starter even broke the connecting rod.
I think Autozone should be on the hook for buying me a new engine. Who knows what else could be damaged?!?