For a while the driver's side door on my 1996 Dodge Ram 2500 wasn't shutting quite right. The door was hanging just a little too low on its hinges, so the D-shaped piece of metal would bump up against the latch as the door closed instead of sliding smoothly into it. Well, the wear built up over a few months and this was the result: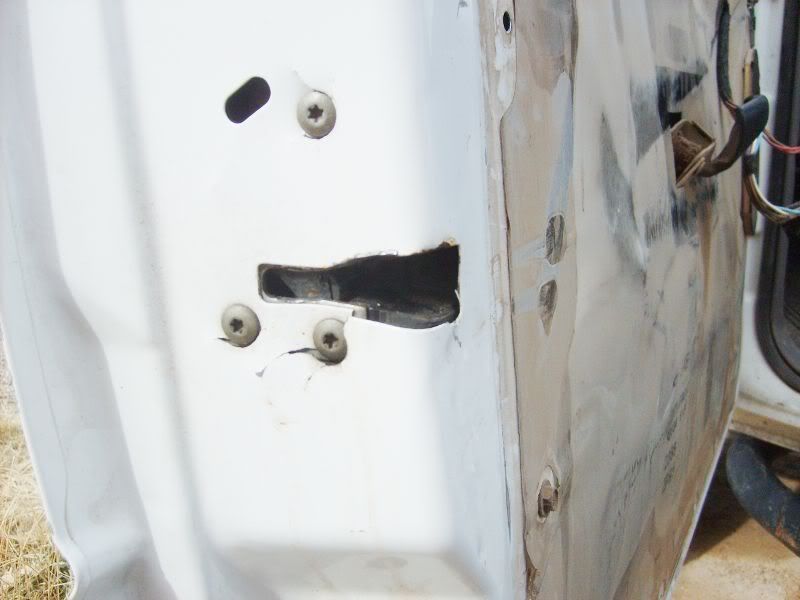 As you can see, there was nothing supporting the latch other than the metal shell of the door it was bolted to, which is now torn. Because the latch has fallen about 3/4 of an inch into the door, the door won't shut and latch.



I tried taking off the plastic/fabric panel on the inside of the door, hoping to get access to the latch so I could push it back into place, but unless I'm mistaken the door is a sealed unit.



Is there a way I can repair this damage, or do I have to buy a new door?